BLACKOUT 002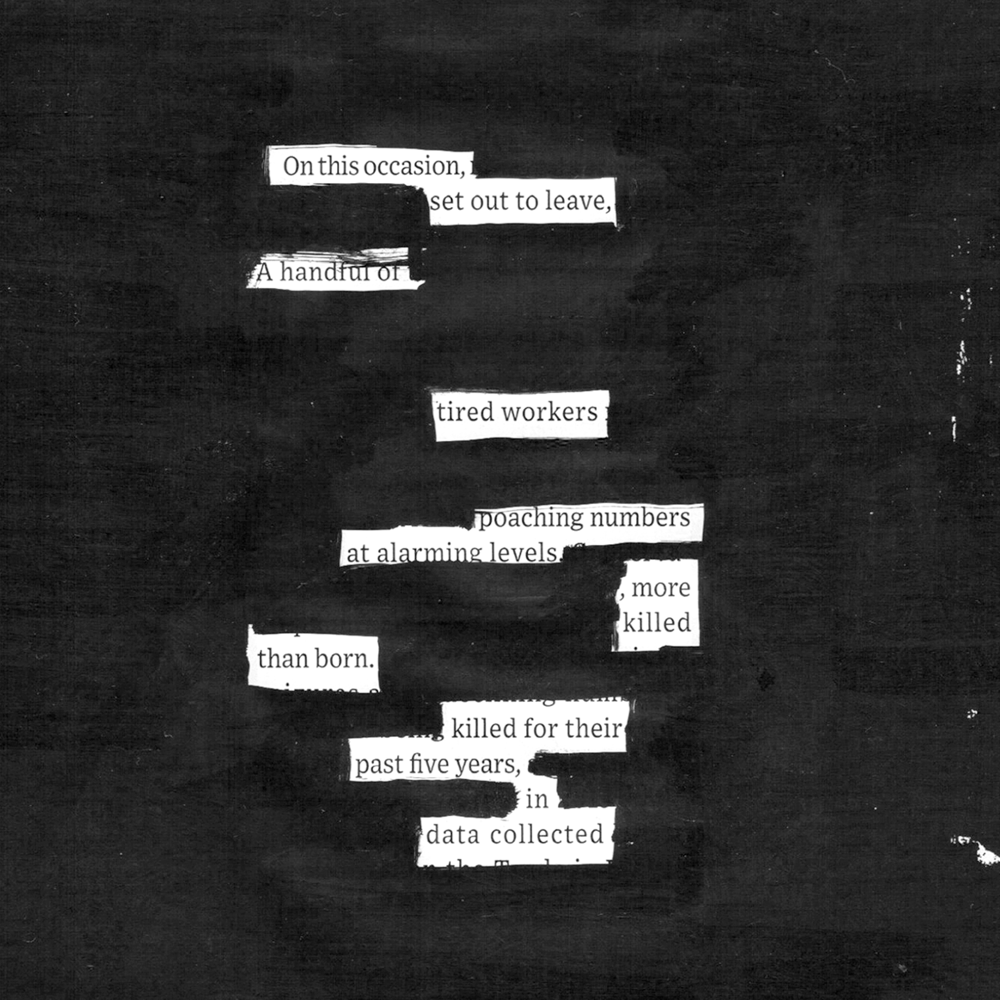 Original Blackout poem painted over a Wired magazine article.
---
"Radios and their naked eyes.
Armed with more than the exact figures,
dozens of poachers turned over
And, on this occasion, set out to leave.
A handful of tired workers,
poaching numbers at alarming levels.
More killed than born.
Killed,
for their past five years,
in data collected."