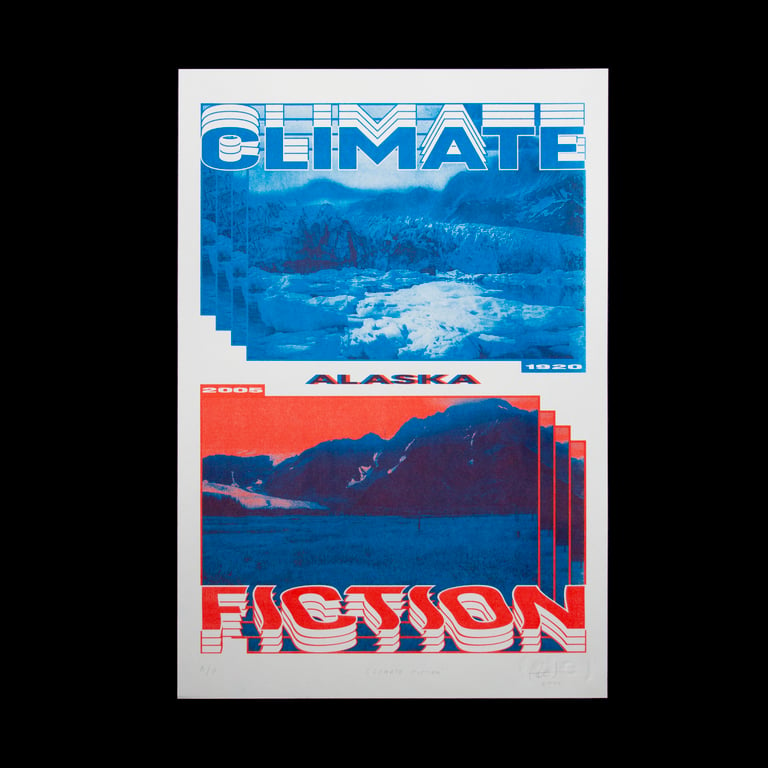 CLIMATE FICTION (Risograph)
"Reality is that which, when you stop believing in it, doesn't go away."
-- Philip K. Dick .
Climate 'Fiction' is what doesn't go away. A 'fiction' that is happening right before our eyes.
PAY AS YOU CAN: Feel free to take it for free or give a small donation so I can do more of these. The goal is to spread the message and not get €€€
---
Two colour-Risograph Print
Open Edition
Each print is signed and numbered on the front.
Size: 290mm x 420 mm (~A3)
Colours: 2 (Blue and Red ink on off-white paper)
Paper: BioTop 120gr (Off-White)
Process: Two-colour Risograph print