Climate Fiction (melting)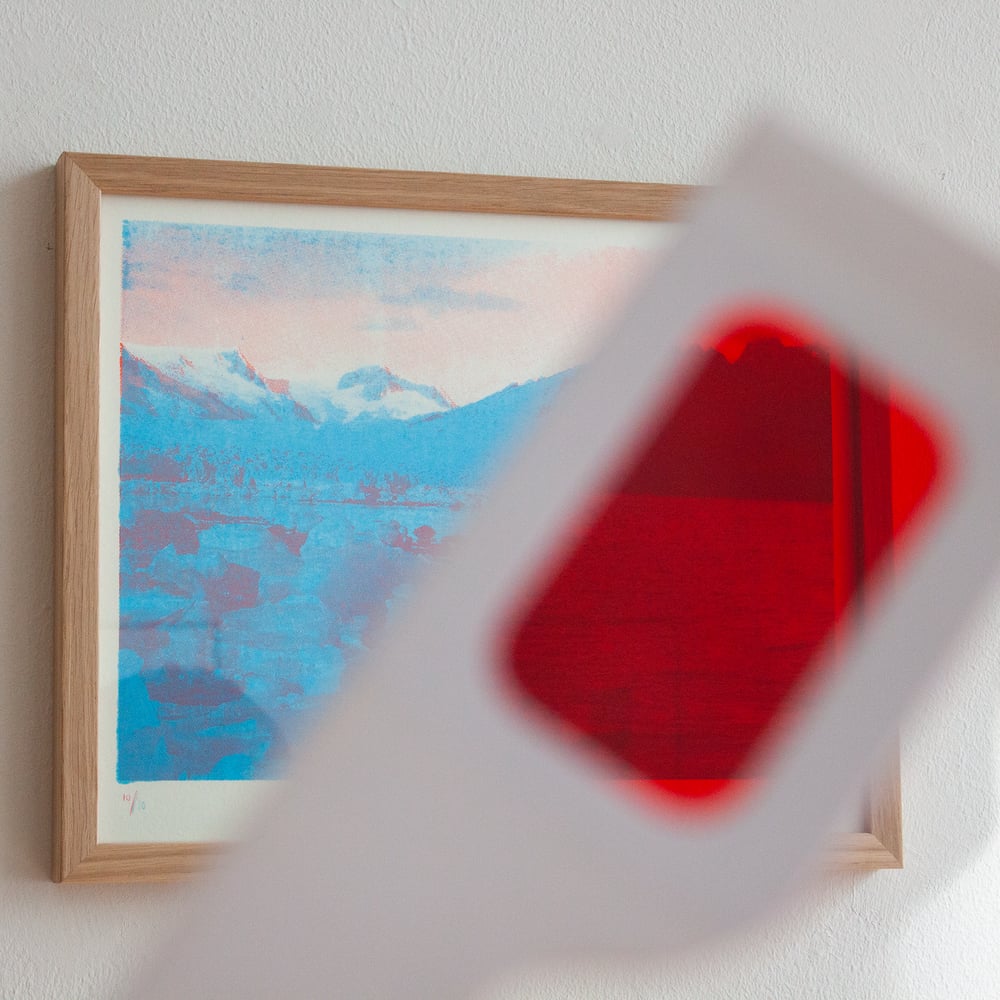 This print repurposes pictures from Nasa's 'Images of Change' and 3D glasses, to show how different places around the world have changed drastically over time. It's up to you to choose which eye(s) you want to keep open.
Process: Two colour screenprint
Inks: Custom Cyan & Custom Red
Edition: Edition of 10
Size: 280 x 350 mm
Paper: 400gr white satin paper
Each print is signed and numbered on the front.
(print include 3D glasses)