GIVING UP CONTROL (linocut)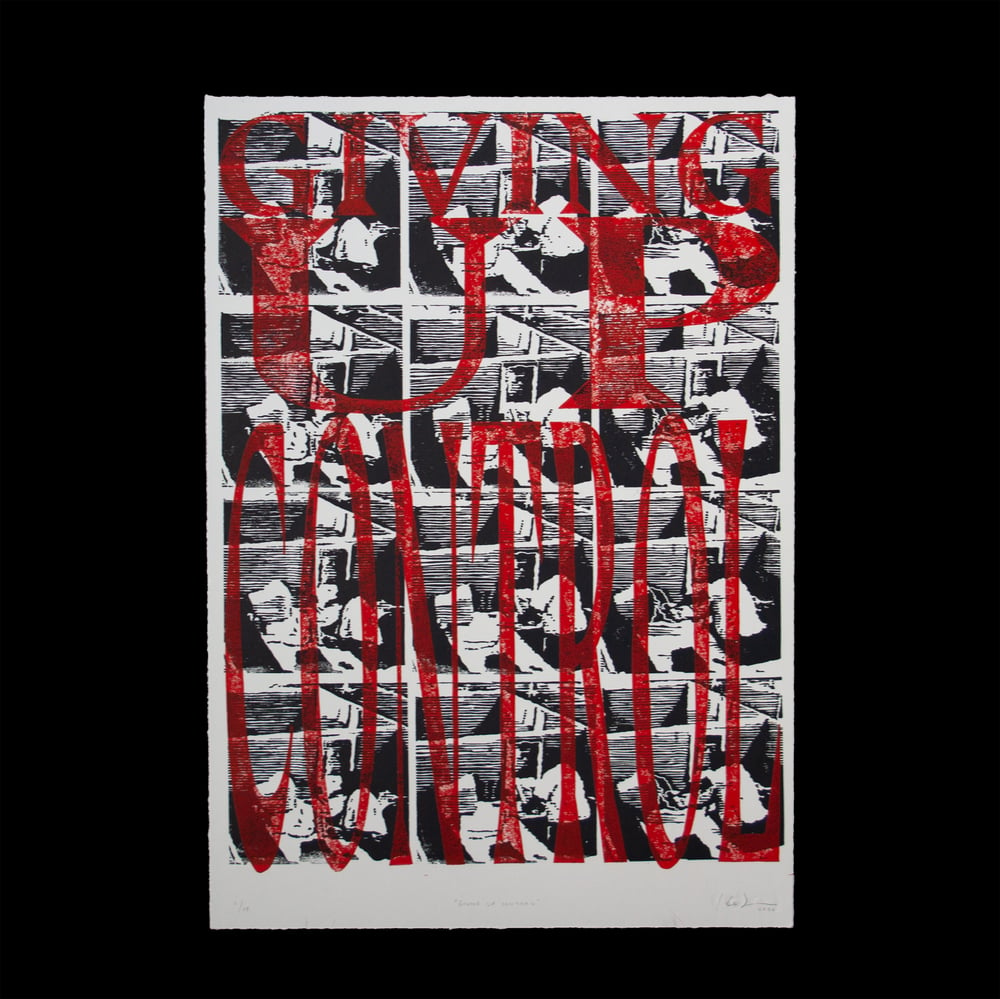 "Who is the user and who is being used? Every time you open a burger menu or click on a round-cornered icon in a home screen are you acting intentionally? Is 'raging against the machine' possible or are we too numb and manipulated in our bubbles that we cannot act anymore? "
---
Limited Edition of 15
Each print is handmade and unique.
The details might vary slightly.
Each print is signed and numbered on the front.
Size: 410mm x 590 mm (~A2)
Colours: 3 (Black and Red ink on cream paper)
Paper: Fabriano Unica Cream 230gr (Cream White)
Ink: Cranfield "Caligo Safe Wash" Relief Ink (Black)
Process: Handmade Linocut print